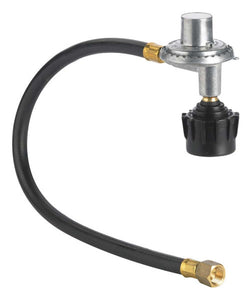 Gas Line Hose and Regulator.
Size Capacity: 21 in.
Depth: 2.5 in.
Height: 11.3 in.
Width: 4.5 in.
QCC1 regulator and hose assembly for propane grills.
21" flexible rubber hose.
Replaces most OEM propane hoses on gas grills.
3/8" brass female fitting.
Overall length 24" from end of fitting to center of regulator.