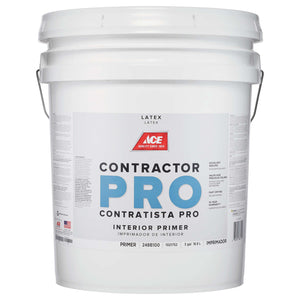 Ace Contractor Pro Interior Latex Primer is a quick-drying latex formula designed for multiple uses and is ideal for priming and sealing unpainted drywall.
Helps hide previous colors and ensures the greatest durability from your topcoat. Provides a uniform, sealed surface to assure even spreading and good adhesion of finish coats.
For use under latex or oil-based paints.
Use for multiple surfaces including sealing unpainted drywall.