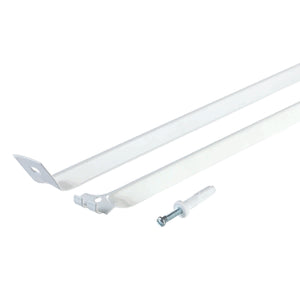 The Rubbermaid traditional fixed mount system is economical and easy way to install ventilated shelving. These braces are used to support shelves where spans of shelving exceed 36 and for all open end.
Use one brace for every 3' of shelving and no more than 5" from each open end of a shelf
Steel
White
16"
Support Braces are used to secure shelving in a fixed (direct mount) position to your wall.